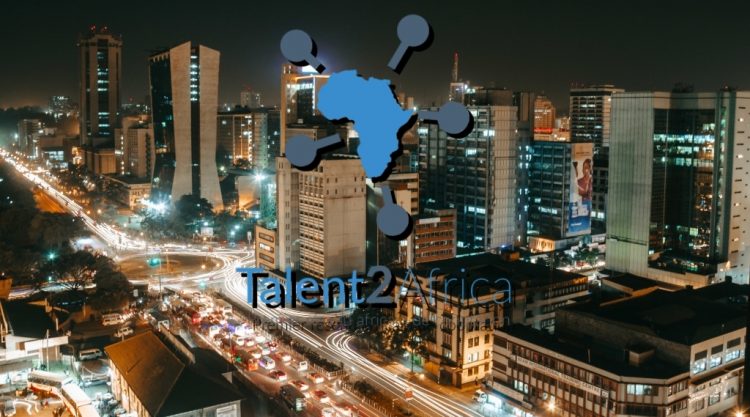 Africa Recruitment – After Paris, Casablanca, Dakar and Abidjan, Talent2Africa extends its international network by setting up in Nairobi.
The recruitment company has just opened its offices in the Kenyan capital, with the aim of making career opportunities in East Africa accessible.
The office will cover the entire region, made up of three growing economies: the Kenya – Tanzania – Uganda triangle, with Nairobi as the economic heart of the Eastern Union: the East African Community (EAC), updated under a treaty ratified in 1999 by the three countries.
Talent2Africa was already in Nairobi to receive the honors as one of the 15 most promising startups in sub-Saharan Africa during the Techcrunch Startup Battlefield Africa pitch, organized in late 2017 by the American techcrunch and sponsored by Facebook.
This Nairobi experience, the right moment to feel the pulse of growth in the area, convinced Talent2Africa on the need to bring its expertise in the field of recruitment.
Read: TALENT2AFRICA AMONG THE 15 STARTUPS PARTICIPATING IN STARTUP BATTLEFIELD AFRICA
Talent2africa will help companies in Kenya and other East African countries to find qualified human resources. Job seekers in Africa or the African diaspora, as well as professionals from around the world interested in careers on the continent will have greater visibility on job vacancies in the region.
After Nairobi, Talent2africa intends to continue its deployment in other capitals.
Kenya is one of the most dynamic economies in the continent and concentrates much of Africa's digital genius. Companies and startups in the field of technology are developing remarkably. With the presence of many multinationals, the country offers great potential for investment. Modern infrastructures and free visa upon arrival for Africans, facilitate access to career opportunities.
If you have recruitment needs in this region or throughout Africa, you can write to us at contact@talent2africa.com, one of our specialists will be available and happy to inform you about recruitment offers – all in one –