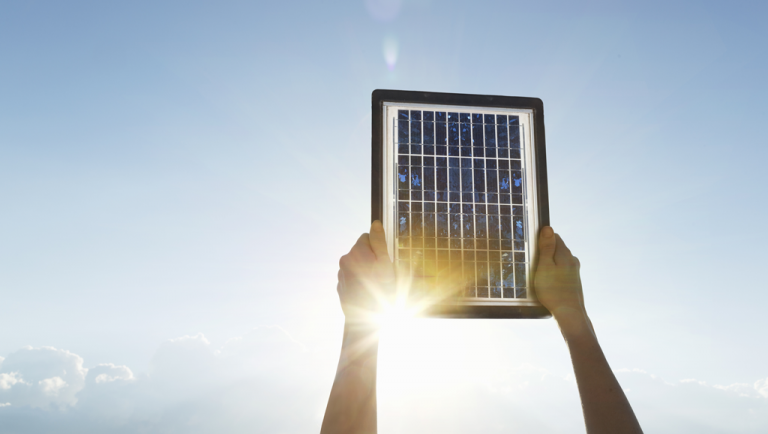 Solar power – Africa is known to be the place receiving more sunshine but burning less energy in the world. An estimation of 300 days of sunshine per year on the continent, while 600 million people, the majority from rural areas, do not have access to electricity.
The world is seeking alternatives to classical energy production. The concept of renewable energy is on every lip and the sun is obviously a the solution to adopt.
Many projects are created, as part of one of the current global trends: solar power. World production in this sector has grown significantly and the "African sun" draws much attention nowadays .
"Solar projects" are very attractive investment niches on the continent. Many entrepreneurs or large companies did not hesitate to invest money and expertise to build growth and create jobs.
In Tanzania, for example, a solar energy provider acquired $ 25 million support from international investors and won a $ 5 million grant from USAID. The company plans to provide solar power to 1 million households in East Africa and recently (2017) expanded to Rwanda.
Another example, M-KOPA. It provides "pay-as-you-go" solar energy systems and has attracted up to  $ 40 million grant from investors. The Kenyan-based company has already supplied solar power to nearly 300,000 households in Kenya, Tanzania and Uganda.
On a larger scale, Morocco. The authorities of the kingdom turned to solar energy in the quest for energy independence, as the country lacks hydrocarbon resources. Morocco developed "Noor", the largest solar power plant in Africa and one of the largest in the world. Located in the Sahara desert, the impressive photovoltaic solar power station is expected to provide nearly half of the country's energy needs by 2018.
Many projects are being developed around solar energy, which has become a very promising sector in Africa. There are currently many investors willing to finance projects in this sector, which in addition to generating wealth and creating jobs, inspires the development of new technologies for its marketing (applications, electronic payment system etc.)
Added to this are jobs in new careers and professional orientations that will enable the sector to improve. Africa needs expertise around solar and is looking for many technical profiles the most requested are:
Solar Engineers, Development Engineers
Technicians responsible for the operation of power plants and networks, maintenance installers in solar thermal and photovoltaic systems
Fitter in thermal and climatic installations
Wind maintenance technician
Technician in renewable energies applied to the building, technician thermicien etc.