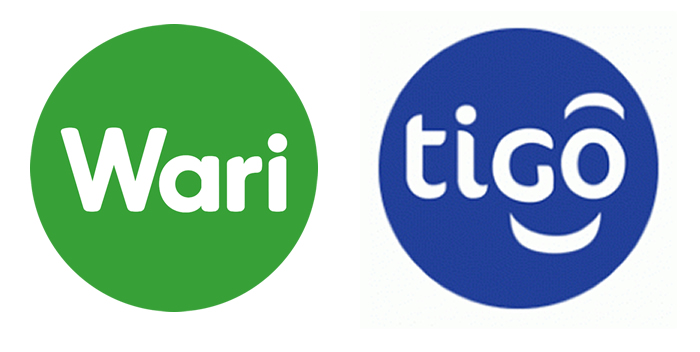 The telecommunications sector in Africa is booming, but some pioneering multinationals find it harder to keep up, owing to tighter governmental control over the sector and lower opportunities for expansion to other parts of the continent. In this context, some local companies like Wari intend to play their role, to consolidate the dynamism of the sector.
In sub-Saharan Africa, companies such as Vodafone Group Plc, Orange SA and Bharti Airtel Ltd., or Millicom International Cellular SA are struggling to make progress. With the growing ambition of some African companies who expect to benefit from their local expertise and the chord of panafricanism, only two choices are left to the big mobile operators: Pull back or double down. Only Orange keeps pace so far.
Two companies beating at least a partial retreat are Millicom International Cellular SA, which disposed of its Senegal and Democratic Republic of Congo units, and India's Airtel, which sold businesses in Burkina Faso and Sierra Leone to Orange earlier this year. Reducing its exposure to Kenya, Vodafone transferred most of its $3.6 billion stake in Nairobi-based Safaricom Ltd. to majority-owned South African unit Vodacom Group Ltd.
For example, in Senegal, with the takeover of Tigo (a brand of the Milicom group based in Luxembourg), Wari, a financial services platform, has caught much more attention, as the striking economic event of the year. Many Senegalese perceive it as symbol of exceptional success story and hope, for new job opportunities and better quality service.
Explaining the reasons for the takeover of Tigo, CEO Kabirou Mbodj confessed that there was "a final link missing, for Wari to start initiating this financial inclusion, the connectivity which facilitates the access to both economic and financial services and contributions, no matter where you are".
Wari has created up to 27,000 outlets in Senegal and 18,500 direct jobs so far. And every day, 50 up to 200 people wish to find a job, through the opening of a point of sale. Wari has positioned itself as the number-one job provider in Senegal, according to its CEO.
With Tigo, the ambition will be to "connect Africa to the rest of the world and create a Wari community that will enable people to benefit from more services and to feel more comfortable in their daily lives" Says the founding CEO.
As a staunch panafrican, Mr Mbodj relies heavily on both young African talents and the Diaspora, to make Tigo and Wari, two distinct groups for the moment, one of the most brilliant African companies and a pride for Africa.