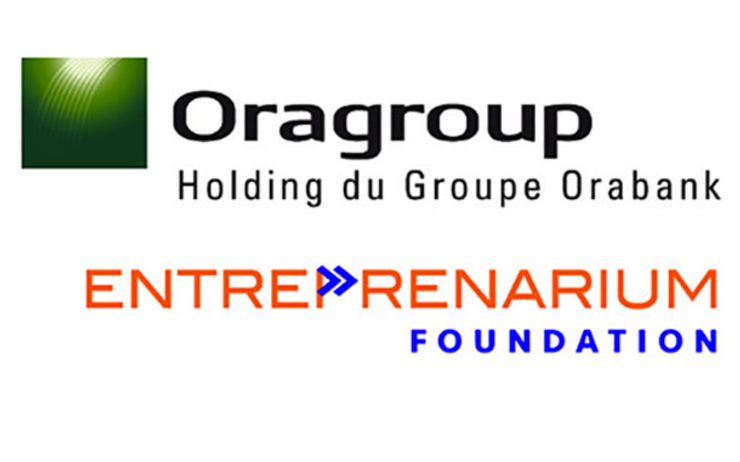 ORAGROUP SA, the holding company of ORABANK group, present in 12 African countries, and ENTREPRENARIUM, the continent's first philanthropic accelerator, present in 5 countries, signed a memorandum of understanding to support entrepreneurs in Gabon and Senegal in three priority sectors: agriculture, sustainable development and female entrepreneurship in all sectors.
The project initially aims to target 16 women entrepreneurs whose combined financing needs amount to a total of 479 million FCFA.
To support this mission, the banking group has chosen a partner expert in supporting start-ups, Entreprenarium Foundation. Since its inception, the Pan-African philanthropic accelerator has assisted nearly 2,000 entrepreneurs through technical assistance, incubation, capacity building, mentoring, management consulting and access to finance. Entreprenarium has about ten trainers in the two countries currently involved in this partnership.
The two parties pledge to assist Gabonese and Senegalese startups wishing to contribute significantly to the construction of the entrepreneurial ecosystem. As part of this partnership, the primary role of Entreprenarium Foundation will be to offer Orabank funding candidates meeting specific criteria. These criteria include in particular the projected profitability, the growth potential, the impact of the products/services on the society, the degree of innovation or the impact of the financing to be granted on the overall objectives. After studying the projects submitted, Orabank's internal authorities will decide whether or not to support the funding.
The credits granted by the bank will also cover support and technical assistance that will be provided by Entreprenarium. These will consist of hands-on training on the fundamentals of entrepreneurship such as strategic planning, market research, marketing, financial management and business law.
"Oragroup has participated for several years in the development of African champions through specific funding. Our group's mission is to support and advise more talented entrepreneurs to accelerate the transformation of African economies ", said Binta Touré Ndoye, Chief Executive Officer of Oragroup.
According to Kristine Ngiriye, President of Entreprenarium Foundation, "Capacity building, support and technical assistance are at least as important as financing for a successful business". Indeed when an entrepreneur receives a financing without mastering the basics of business management, there is a high probability that he/she will spend it in an inadequate way and fail to achieve the expected results. Through the various mechanisms provided by this partnership, both organizations offer comprehensive support to ensure the profitability, the sustainable development and future success of beneficiary SMEs.
Ecofin Agency