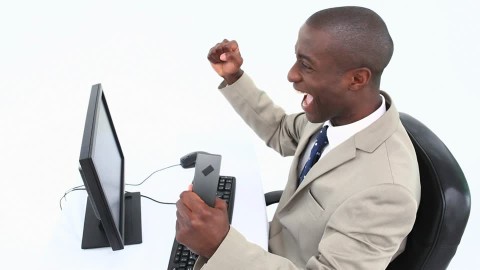 In an African market with an ever-booming economy, the companies' recruitment strategies meet some requirements, both about the profiles to recruit and about the strategy to be adopted; the goal being to be a leader in human resources in your sector. You all know that human resources are the primary asset of a company.
Therefore, it is important for companies to ask themselves whether they are well positioned in terms of recruitment, with the appropriate techniques for their environment and the targeted talents, but also for the positions they propose. How do you determine the talent to recruit based on trends? How do you deal with the recruitment competition in your sector? Do you have the right recruitment strategy?  
The good profile's policy, key to recruitment in Africa
​You can also read Recruitment Africa – How to cultivate a pool of skilled and experienced candidates?
Talents retention is a concept that is gaining importance in the field of human resources management in Africa. The goal for companies based in Africa is to recruit, but also to fight against the loss of talent, while developing their skills and renewing, at times, their teams. It therefore seems essential to give more visibility to employment opportunities in Africa by organizing events or developing specific tools. Often, the right technique comes down to a policy of co-opting and sponsoring targeted events in order to find candidates that can not be ignored in different fields. Also, Top Management, a common practice, uses recruitment agencies. Attractiveness, especially in high responsibility positions, is also a determining factor in the candidate's' career choices. As a result, compensation packages remain key elements in attracting talent. To further attract the talents of the diaspora on the African continent, some structures even go so far as to regionalize their key positions to offer candidates prospects for regional development and expatriation. The most attractive sectors remain – in 2016 – engineering, telecommunications, hotel and audiovisual industries. In these sectors, talent is sensitive to specific opportunities for development, both geographically and professionally. However, training and coaching play a lot.  
You have to know how to position yourself in an increasingly competitive space
Because you want the best talent to run your industry, be aware that all competing companies to yours are in the same logic as you. The positioning on a national, then regional, then continental market is an important stake against many startups as multinationals who try to pull their stake in the development of their Human Resources. As recruited talents bring their knowledge and know-how to your work processes, you must be able to put your strengths to the attention of other potential collaborators for the talents you seek to recruit. The attraction of quality Human Resources requires quality in your work, in the goods and services offered, but also in their continuous supervision. On the one hand, there is a need to renew existing skills by encouraging them, among others, to update themselves on the technical skills they may need, depending on their position. Also, your Human Resources initiatives need to revolve around transforming your image through the talents you already possess. Promoting managerial quality and promoting the effectiveness of collaboration between managers and employees is a set of guarantees for the sustainable performance of your company and will be able to make your difference in the face of your competitors. Keep in mind that the talents you are looking for today have the ability to compete with multiple companies before choosing the one with which they can best collaborate over time.
The Human Resources management plays a key role in the adaptation of companies to the challenges of the field. The recruitment and retention of the appropriate profiles makes it possible to face competition, both at an economic level and at your own Human Ressources' level. What will make the difference between you and your competitors is the ability to create a group with an entrepreneurial spirit, but not only: you have to encourage your employees to evolve with you over the time and above all a gradual gain of skills.