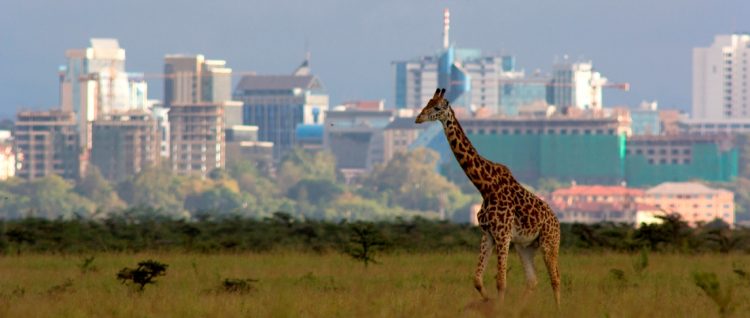 Nairobi is one of Africa's top business places for opportunities related to technology and innovation. The Kenyan capital is full of prestigious companies and provides a socio-professional environment conducive to work and investment. Local and International companies and startups come together, in a modern business environment connected to the rest of the world. The job market in Nairobi is promising and needs more skills. Nairobi is fast becoming the African home of choice for multinational companies, especially those in the services sector, looking to grow their presence on the continent.
Pfizer, the US-based pharmaceutical company, PricewaterhouseCoopers, and Posterscope, an outdoor advertising firm and many other big companies worked to build a regional hub, recruit staff and set up shop respectively in Kenya's capital city. Global heavyweights in the service industry such as IBM, Google, PwC, advertising agency WPP, Bharti Airtel, Nokia/Siemens, Huawei, Procter & Gamble, Biersdoff, Barclays and Stanchart progressively developed plans to either set up regional hubs or transform their local operations to serve sub-Sahara Africa. Several factors work to the benefit of Kenya and the other East African states too. First, the formation of a Common Market is helping create a strong internal market with a population of 130 million and a middle class estimated at 30 million consumers.
Peace and political stability The second factor is the peace dividend that has come with the ending of most of the civil wars in the Great Lakes. This is making the region a safe bet to invest in. The peace dividend has seen homegrown African multinationals such as Ecobank, Stanbic, UBA, MTN, KCB and Equity are pursuing a more aggressive expansion strategy in these markets, which are similar to their home markets. Global multinationals too, like Pfizer and IBM, are smelling opportunity in the region. Another factor that is acting in the region's favour is the massive investment that EAC governments have put in to build fibre-optic cables, which has boosted Internet speeds and connection levels. The global services industry thrives on extensive and reliable airline connections, a comfortable but affordable location, fast Internet connections and a deep pool of skilled talent. Multinational firms like Google are also finding it easier to recruit in Nairobi where many say there is a deep and broad pool of talent from banking to technology. This is why international firms are looking to make Nairobi the fulcrum of their continent-wide operations as they race to be part of Africa's growth story.
One of the biggest pluses for Nairobi is its central location on the continent. This hugely favours the national carrier, Kenya Airways. The growing demand for accommodation and conference facilities has encouraged global hotel chains to set up in Nairobi to plug the supply deficit. Rezidor Hotel Group, owners of the Radission brand, are putting up a hotel in Nairobi, joining about 10 other local hotels coming up. Other infrastructure projects supporting the business environment in Nairobi include the laying of infra-red cables allowing for faster Internet connectivity.