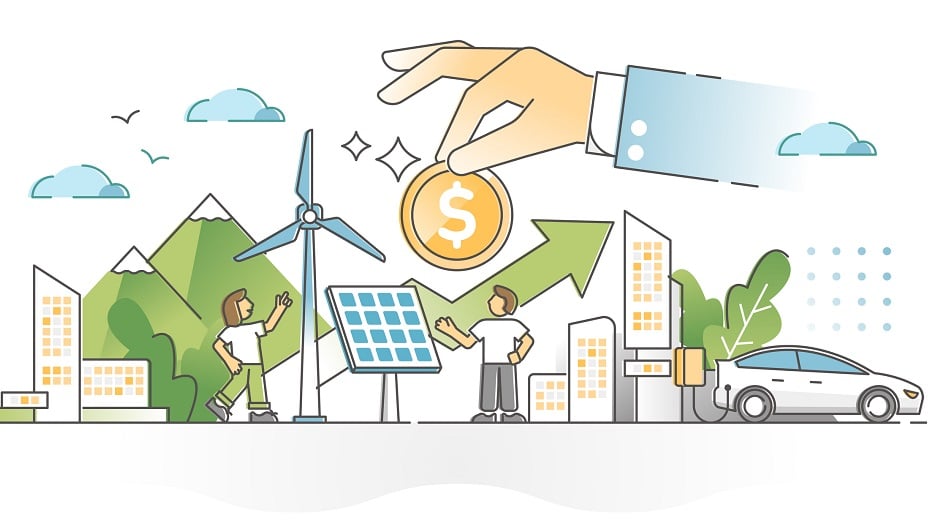 Investors' growing interest in the environmental, social and governance (ESG) aspects of investments is perfectly matched by their enthusiasm for infrastructure. ESG is the alpha and omega of infrastructure," exclaims Charles Dupont, Head of Infrastructure Finance at Schroders. In essence, we finance assets that demonstrate a strong social utility. Our business is based precisely on an analysis of the balance between economic profitability and social interest. ESG aspects are the primary source of risk," he points out. Proof that green finance and infrastructure go hand in hand is the fact that half of the 34 funds with the Greenfin state label are infrastructure funds (debt or equity).
At a time when the climate emergency is making the headlines, this concern is prompting us to take a fresh look at certain assets. Digitalization and de-carbonization of the economy are two strong trends," says Harold d'Hauteville, head of infrastructure at DWS. Some time ago, we looked at a port asset whose activity was largely based on the transport of coal to power plants in Germany. We preferred not to do so. Conversely, data centers powered by clean energy can be interesting assets."
Increasingly diverse assets
The growth of the market is allowing for increasingly targeted strategies. "We are initiating niche strategies where our expertise and commitment sets us apart from traditional players," summarizes Johnny El Hachem, managing director of Edmond de Rothschild Private Equity. One example is the PEARL Infrastructure Capital fund, which focuses on water, waste management and renewable energy, with the ambition of promoting the circular economy.
The diversity of assets and their rapid evolution requires the use of more and more different expertise. This market is shifting from a system of fixed tariffs guaranteed by governments to over-the-counter energy sales contracts, which makes credit analysis more complex," explains Philippe Garrel, head of the RE infrastructure funds at Acofi Gestion. And the assets themselves are also becoming more complex, with energy storage complementing traditional wind and solar projects. This complexity is also a source of barriers to entry for the managers of these very special assets.
Emmanuel Schafroth    
Source : https://www.lesechos.fr/finance-marches/gestion-actifs/linvestissement-esg-sepanouit-dans-les-fonds-infrastructures-1140078