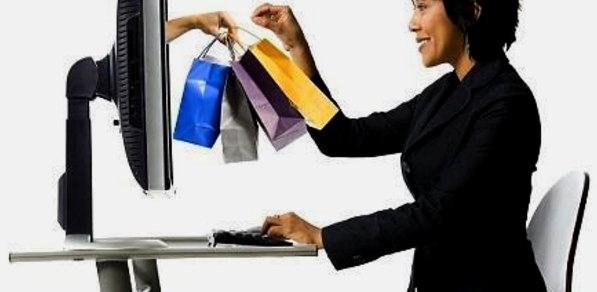 E-commerce Africa – Online sales in Africa are growing after a timid start, with a turnover of 8 billion dollars in 2013.
Despite a difficult context related to lack of infrastructure, consumption mode and access to the internet, it seems there is good conditions to allow e-commerce to grow exponentially; so it is estimated that it could rise to a peak of $ 50 billion by 2018.
Factors favoring the emergence of e-commerce
The rapid growth rate predicted for e-commerce is the result of a combination of favorable factors that are gradually transforming the habits of African consumers, making them less defiant to new technologies and more eager for international brands and products.
The breakthrough of mobile is the explanation: with 350 million mobile phones on the continent by 2017, the mobile services market is booming. To date, nearly 12% of consumers in French-speaking Africa have already made purchases via their mobile phone. Not to mention comparable breakthroughs, Internet penetration on the continent has also paved the way for e-commerce for the 20% of Africans now connected to the Internet.
Paradoxically, this fertile ground for the emergence of the sector is partly due to the lacks inherent in the African environment. The restricted access to traditional means of payment is a first obstacle to circumvent: at issue, the low bankarization rate in Africa (12%), the opening of a bank account is often restricted to a portion of the population.
The 11th edition of Africa Telecom People, the international ICT fair that took place in Abidjan, testifies to the growing dynamism of the sector. The show brought together private and public e-commerce actors, to review the challenges of the African market and opportunities.
Telecoms at the heart of e-commerce
The telecom sector is key for e-commerce to emerge. It is worth mentioning that more than 60% of African villages are connected to the telecom network, while bank agencies cover only large urban centers. This limited access to banking infrastructure has paved the way for telecoms: in Africa, mobile has become the preferred means of making transactions and money transfers, an opportunity for 700 million mobile subscribers in Africa.
Big companies specialized in e-commerce in Africa, such as Wari, Kaymu, Afrimarket, Jumia or even Uber, are joined by many startups, which are real assets to boost the sector. The many efforts for more infrastructure in the continent, as well as a better internet coverage, make e-commerce an field where many talents can undertake or work.
Talents specialized in telecoms, mobile technology, internet, IT, management, business development etc. are often sought after. Indeed, many job offers are posted frequently in the various e-commerce companies. Also, several startups that have innovative and profitable projects in the sector, have found investments with companies, banks or business angels.