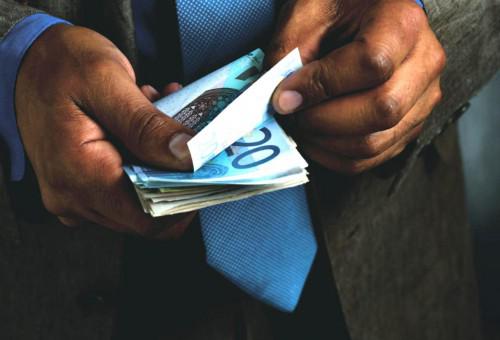 Africa has made much difference in terms of growth and investment opportunities nowadays. Several companies implemented there invest a lot in order to consolidate their interests. This has especially inspired thousands of young African talented people to launch their own initiatives: the creation of startups. The objective is to participate in the economic development as models of success.
However, the funding of these projects is a big issue. Many startups, well structured with many chances to take off, are looking for their business angels. Traditional modes of financing in the continent are mostly "binding". The banking sector is inadequate (rates varying between 10% and 17% in the French-speaking area, according to Le Monde). The innovation assistance system is still under construction. The fear of over-indebtedness also affects the progress of projects. Crowd-funding and scholarships are granted to privileged people, most of the time after "twelve labors of Hercules". It is against that background that the Diaspora stands out. Its place in the African economy in terms of remittances and investment is more than important. It is a real lever for growth for startups in Africa. However, it faces obstacles related to the lack of information on these criteria: the promising sectors and activities, human resources to be recruited and eventual paper burden. The business angels of the Diaspora can really find a better guidance of their investments via these African startups. The latter are active in several sectors of the economy, some of which wish to obtain funding. The modus operandi: engage with investors who believe in the potential that Africa can offer. New technologies are the biggest start-up generator in Africa.
The technological hubs of new startups are multiplying, with many success stories. One example is Nigeria, whose software industry has a financial potential of 300 billion dollars, according to Afrikatech quoted by the Ecofin agency. It is also the case of the Ivorian startup of VTC (transport) AfriCab, or the videogames publisher from Cameroon, Kiro'o Games, which have been very successful. Another sector: recruitment. Africa faces a heavy challenge (122 million jobs by 2025). The startups also need (perhaps even more than others) talents, particularly those from the Diaspora, who could bring their expertise acquired in more mature markets in the field of technological innovation. Some startups have positioned themselves in this sector to take up the challenge of recruitment. The platform Talent2Africa (recently named African startup of the week by Jeune Afrique) regularly develops its expertise on this issue of recruiting executives for companies in Africa. It facilitates the link between highly qualified candidates and employers for key positions across Africa and all sectors of activity: Business Managers, Heads of Departments, Managers, Heads of Agencies, Engineers Chiefs, Team Leaders, Experts, etc. Other startups support sectors such as Fintech (financial services and financial inclusion), services and trade, biotech & health, technology education, tourism & transport, sustainable development and agribusiness in Africa.
These startups, besides creating jobs, contribute to securing the various sectors of activity, by their capacity to innovate and to adapt, but also as a sentinel in their capacity to energize these sectors. Finally, to seize all these opportunities, African startups need funding. And to do so, they have resolutely turned to business angels because, in terms of investment funds, they don't need to spend too much money. So the Diaspora seems to be the ideal solution for them. What is left now is to earn African Diaspora's trust, in order to mobilize and manage these funds with full transparency. We take the opportunity to welcome the good initiatives in this direction such as the Efficience Africa Fund carried out by the Club Efficiency and others that are under development.