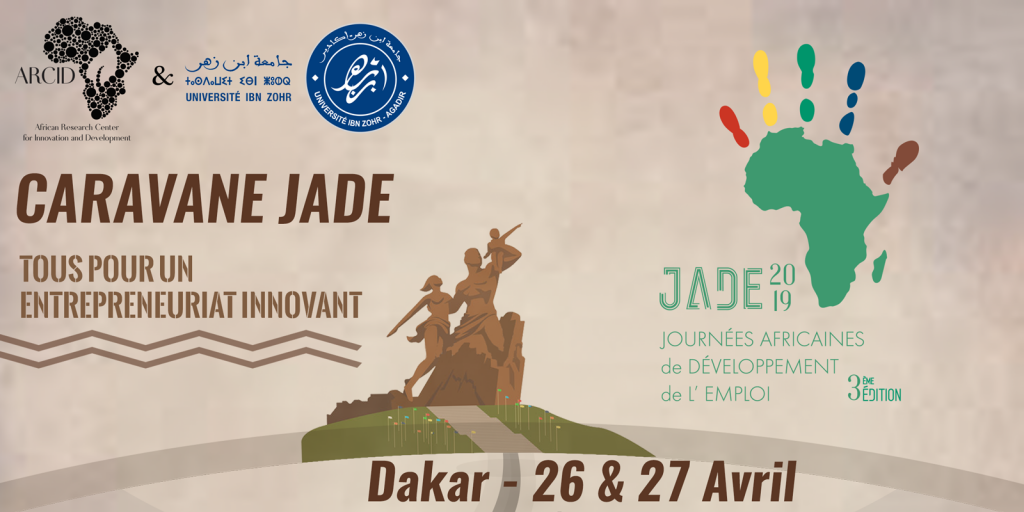 Talent2Africa is a partner of the 3rd edition of the African days of development of employment organized by ARCID (African Research Center for Innovation & Development), 26 and 27 April 2019 at UCAD.
ARCID is a non-profit organization dedicated to researchers and professionals. It is created in the perspective of developing new forms of innovation in organizations and contributing to the development of the business context of African countries
JADE is an annual, unmissable event that offers exceptional job and recruitment opportunities in Africa, and for Africa. An opportunity for executives or young graduates, in post, research or reflection on their professional development to meet the main recruitment agencies, many companies and famous partners of employment and training on the African continent. The program of JADE 2019 is as follows:
An inaugural conference
Business Networking
Round tables
Thematic workshops
Recruitment simulation. It represents the proof of truth, in other words a return on the posture, the knowing how to be, and overall on the image that the individual releases during a job interview. This simulation aims to help school winners get closer to the reality of interviews in companies on the African continent.
and coaching session.
Note that a hackJade concept will be in the form of competition between the best project carriers.
Many other innovative will be offered:
The launch of a call for innovative project ideas in promising sectors for Senegal and Morocco: Agriculture and fisheries, tourism, Art and culture …,
Registration on an Open Innovation platform for submission of project ideas
The selection of ideas by a HackJade commission will contain the following activities:
Training cycle on "Smart Entrepreneurship" for leaders of project ideas (in Morocco and Senegal). The objective of this training is to support young people with ideas to realize them
Competition in the form of Pitch and selection of the three best projects
For more information, visit www.arcid.org