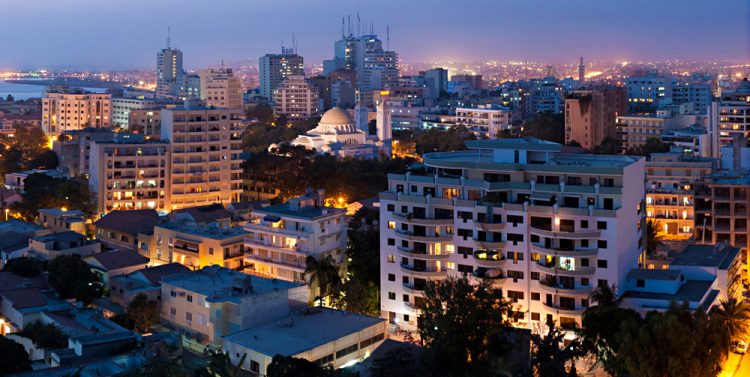 In 2017, the Democratic Republic of Congo will be the nation with the highest gross domestic product in Francophone Sub-Saharan Africa (SSA), according to the latest report of the African Development Bank (AfDB).
The pan-African institution indicates that the country, which is listed as the 12th richest African country in 2017, behind Libya ($47 billion), has tripled its GDP in 12 years, with this value expected to reach $44.7 billion, by the end of this year.  Africa's leading copper producer should thus record a growth of 2.4%. Côte d'Ivoire comes at the second place in the Francophone SSA ranking. West Africa's second largest economy, though it was affected by a 35% decrease in global prices of cocoa, its main export, should have its GDP exceed $38 billion, this year. Worldwide, the country should record the third highest growth rate, behind Ethiopia and Myanmar. After Ivory Coast is Cameroon which was resilient to the global drop in oil prices. The country's GDP should exceed $32 billion this year. It is followed by Senegal ($16.963 billion), Gabon ($16.186 billion), Mauritius ($14.4 billion) and Burkina Faso ($14.2 billion).    With more than $13 billion, Mali positions itself as the eight largest economy in terms of GDP in the region of reference, ahead of Benin, which at the end of the 2017 year, should record a GDP of about $10.4 billion.
Last in the top 10 of richest countries in the Francophone sub-Saharan African region is Madagascar with a GDP expected at $10.3 billion.    Let it be emphasized that this ranking takes into account only SSA countries whose first language is French. This explains why Equatorial Guinea (having French as its second language) is not on the list despite its GDP being forecast at more than $15 billion for this year. Also, the ranking assesses only the economies' GDP and reflects in no way the living standards of the populations of countries mentioned. Ranking of top 10 richest sub-Saharan African countries having French as their official language
How to exploit the new skills brought by the talents of the diaspora?
DR Congo ($44.73 billion)
Côte d'Ivoire ($38.496 billion)
Cameroon ($32.625 billion)
Senegal ($16.963 billion)
Gabon ($16.186 billion)
Mauritius ($14.406 billion)
Burkina Faso ($14.275 billion)
Mali ($13.827 billion)
Benin ($10.425 billion)
Madagascar ($10.318 billion)
By Ecofin Agency