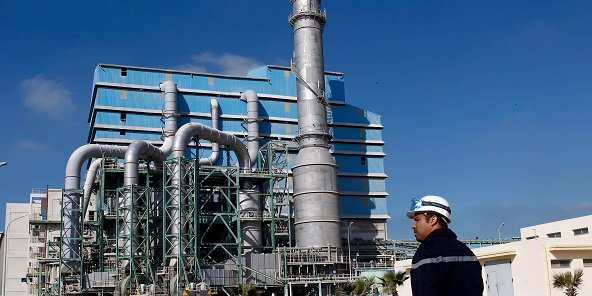 In Morocco, a recent study by recruitment professionals reveals the top 20 companies most sought after by job seekers.
In this ranking, state-owned enterprises are emerging as the preferred choice of the 12,500 people surveyed across the country.
In this sector, seven (7) public enterprises were acclaimed by the respondents. The leading trio is composed of the Office Chérifien des Phosphates (OCP), the National Office of Railways (ONCF) and the National Office of Electricity and Water (ONEE).
Public or state funded companies are targeted by Moroccan jobseekers
As an explanation, Jeune Afrique Jobs quotes Bouchra Aouisse, one of the managers of the company that published the report, during the traveling fair Caravan Jobs and Trades.
"This choice is explained by the fact that job seekers are looking for stability and that these companies, because of their size, employ a wide range of professions"
Job seekers in Morocco are looking for safe jobs with better career prospects, according to Noureddine El Aoufi, professor of economics at Mohammed V University in Rabat, quoted by Jeune Afrique Emploi.
Need for improvement in the private sector
"Job seekers are rational. They seek job security and want to work in companies that respect the rights and duties of employees, safeguard decent pensions and offer career management programs rather efficient".
According to the economist, these conditions are not always met within private companies, where efforts are still to be made concerning laws, rights and the declaration of employees to the National Social Security Fund.
Read: JOBS AFRICA – MOROCCO INVESTS $ 3.4 BILLION TO CREATE 20,000 JOBS
The top 20 favorite companies of job seekers
Ranking Company
1 Office chérifien des phosphates (OCP)
2 Office national des chemins de fer (ONCF)
3 Office national de l'électricité et de l'eau (ONEE)
4 BMCE Bank
5 Royal Air Maroc (RAM)
6 Renault
7 Attijariwafa Bank
8 Maroc Telecom
9 Crédit Agricole
10 Cosumar
11 Afriquia
12 Axa Assurances Maroc
13 Marsa Maroc
14 Al Barid Bank
15 Lydec
16 Banque centrale populaire
17 Air Arabia
18 Auto Hall
19 Bank Al Maghrib
20 Centrale Danone