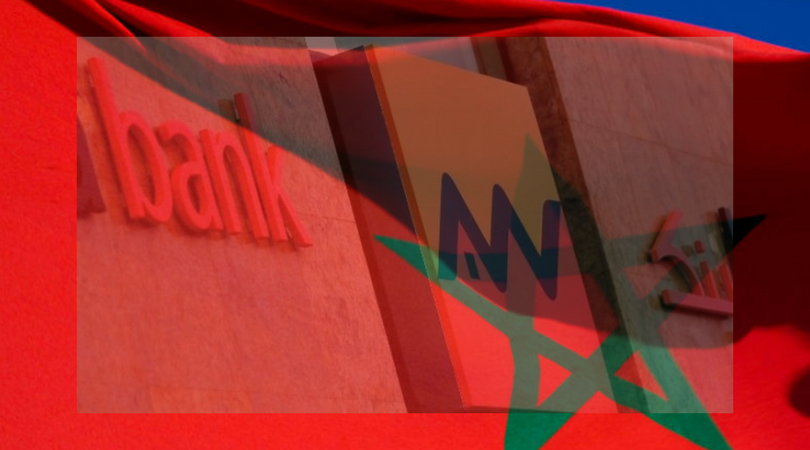 Trade between Morocco and other African countries has grown significantly over the last decade. In 2014, they totaled nearly 15.8 billion dirhams, against 6 billion in 2004, representing an average annual growth rate of 10% according to the latest figures. The African market has now become an overriding objective for large Moroccan companies. Several Moroccan companies from various sectors are involved in the policy of continental economic expansion. Banking / Insurance, Services, Telecom, Real Estate and Construction are the levers from which Morocco is emerging as an African economic power.
The Moroccan Top 3 companies growing throughout  Africa:
# 1 Attijariwafa Bank: In 2016, Attijariwafa Bank's sub-Saharan subsidiaries generated a net profit of more than 550 million dirhams, more than 22% of the Group's achievements, which announced on 3 May that the acquisition of Barclays Egypt was completed. Firmly rooted throughout Africa, Attijari also started developing its insurance business on the continent. Its Wafa insurance subsidiary, a leader in Morocco, has spread to four African countries.
# 2 BMCE (Moroccan Bank of Foreign Trade) is already present in 18 African countries via its subsidiary Bank of Africa. The bank plans to create new subsidiaries in 5 to 10 new countries by 2020.
# 3 The Saham group is now the 8th insurer in Africa. Already present in 19 countries of the continent, the group has strengthened its presence since 2014. In Nigeria, the leading economic power of the continent, Saham holds almost 40% of Unitrust Insurance and has taken control of Continental Reinsurance since 2015.
Other sectors
In the field of services, ONEE (National Office of Electricity and Drinking Water) has obtained a 25-year concession contract in Senegal for the electrification of the departments of Saint-Louis, Dagana and Podor. The office created a subsidiary called "ONE Senegal" in 2008. As for telecommunications, Maroc Télécom is already widespread. Today, the group headed by Abdeslam Ahizoune leaves its marks through its subsidiaries in 10 countries. It has more than 54 million customers on the continent. Its achievements in Africa drive the performance of the group, while its results in Morocco are declining. Moroccan real estate and construction sectors are also expanding. Ynna Holding and Alliances continue their growth in Africa. The Alliances group invests mainly in West Africa: 640 housing units will be delivered this summer in Côte d'Ivoire, while 8 regional hospitals, 3 CHU hospitals and 800 housing units will be built in Cameroon. We can also mention the Addoha group, led by the billionaire Anas Sefrioui and well established in Côte d'Ivoire, Guinea, Cameroon, Congo, Chad and Senegal.