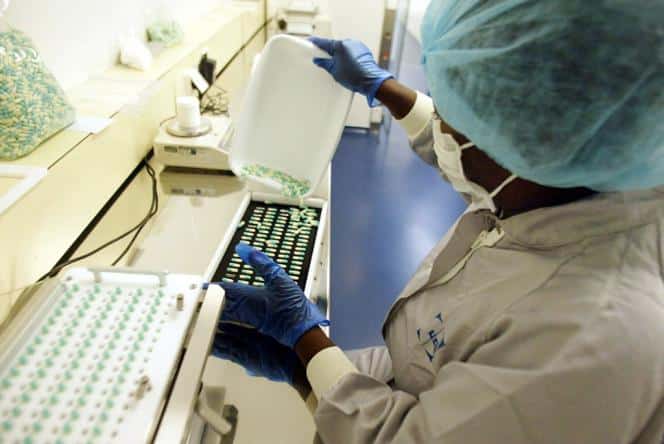 Driven by digital transformation and new technologies, the pharmaceutical industry is in a constant state of renewal. Pharmaceutical markets are transforming and are looking for talent with technical expertise, a good knowledge of the environment and a highly developed emotional intelligence. From health marketing managers to pharmaceutical representatives, from hospital buyers to clinical research associates, the health industry is a promising sector for those wishing to make a career in it. Here is a look at four key markets.
Research and development
Impacted by new innovative working methods, research and development (R&D) in the pharmaceutical industry is developing new methods of multidisciplinary and cross-disciplinary collaboration.
From start-ups to research laboratories, universities and specialized centers, in France and abroad, R&D jobs require solid scientific expertise and a great appetite for working in collaborative mode. Dual skills are particularly sought after, whether in software engineering, robotics, IT or nanotechnology.
In a globalized and competitive environment, it is essential to be able to work in a team and to master English (especially scientific English), the international language par excellence.
Research and development jobs in the pharmaceutical industry :
Laboratory officer
R&D manager
Scientific communication manager
Test technician
Bioinformatician
Production
From raw material management to quality control, logistics and manufacturing optimization, production jobs cover a wide variety of positions.
The development of connected factories, IoT and robotization is profoundly transforming industrial processes for the production of drugs and pharmaceutical products. Production management in an environment with very strong quality, hygiene and safety constraints requires qualified profiles who master the manufacturing and control processes, while having a global vision of the entire life cycle of the product production chain.
Production jobs in the pharmaceutical industry :
Production manager
Industrial buyer
Supply chain manager
Packaging manager
Maintenance manager
Regulations
In an environment as specific as that of pharmaceutical products, regulations have a concrete impact on the daily work of healthcare professionals.
Registration of a health product, control of marketing and advertising operations, implementation of clinical trials, coordination of marketing authorization (MA)… these are the legislative safeguards that govern the regulatory and pharmacovigilance professions.
Working directly with the regulatory authorities, these professionals are experts in ethics and professional conduct who identify risks, supervise projects, and support and train teams at every stage of the development of a new product. Both legal and scientific skills are essential to manage rigorous work processes with methods.
Regulatory affairs in the pharmaceutical industry :
Regulatory affairs officer
Legislative monitoring manager
Pharmacovigilance officer
MA coordinator
Commerce, sales and distribution
As an essential link between research and prescribers, the professions involved in the promotion and marketing of pharmaceutical products include health marketing professionals, medical information specialists and health economics experts.
Working in this sector implies a perfect knowledge of the workings of the healthcare world, and in particular the regulatory authorities, healthcare structures (hospitals, retirement homes, patient associations, regional health agencies, etc.), as well as a great deal of knowledge of the territorial network. This work combines scientific knowledge with promotional and informational activities to make new drug products better known to the healthcare professionals who will be in direct contact with patients.
The professions of commerce, sales and distribution in the pharmaceutical industry :
Sales engineer
Market research manager
Medical sales representative
Regional coordinator
Marketing, information and sales manager for health products
If good scientific skills are essential to work in the health sector and in all pharmaceutical markets, one must not neglect great interpersonal skills, a mastery of English and enjoy teamwork in a transversal and multidisciplinary manner. These qualities open the door to many sectors and professions within the private or public structures of the pharmaceutical industry.
Source : https://executive.devinci.fr/lindustrie-pharmaceutique-recrute/