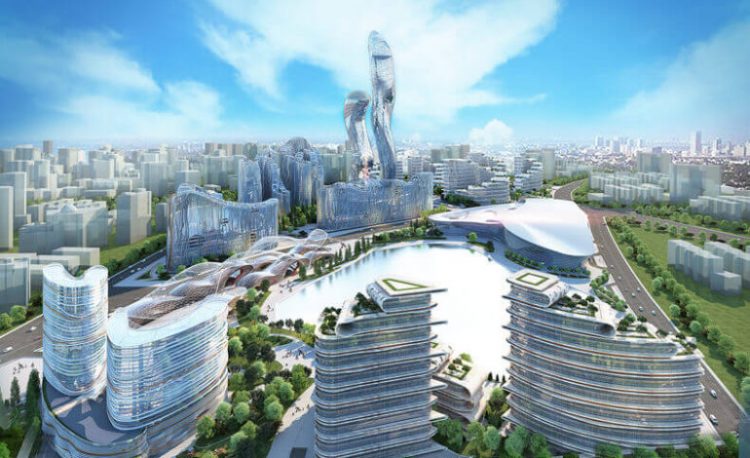 Dakar – Senegal trusts its capacities to figure out among the top destinations in Africa and the world, in several areas. Like everywhere in Africa, the country of Teranga is working to have the infrastructure likely to provide a living environment conducive to development.
With the recent discovery of raw materials(oil and gas), Senegal captures the investors' interest. As a result, gigantic and innovative construction projects are emerging everywhere in the country.
Dakar (capital) is the symbol of this quest, as expressed by investors and authorities of the country, to make Senegal a key destination for entrepreneurship, social life, work etc. The transformation of  Dakar started under the old regime (Abdoulaye Wade), with gigantic projects, some of which have already been completed (renaissance monument, Dakar Corniche, toll motorway and the new Diass International Airport).
In order to improve the living environment, gigantic projects are in progress: Roads, harbours, sports and hotel facilities, residential and business districts, transport infrastructure, etc.
The current government has even decided to create a brand new city (Diamniadio), a few kilometers from Dakar, to concentrate all the best that Senegal could offer, in terms of trade, business, social and professional life.
The area is home to the brand new airport, an international conference center, an industrial zone, modern residential areas, a sports complex and a ministerial city (currently under construction). It will be connected to other parts of the capital and outside by a new transport network, the two main ones are the toll motorway and an electric train named TER (regional express train, currently underway).
Moreover, the most impressive project seems to be Diamniadio Lake City, a futuristic city of 500 thousand square meters (worth two billion euros), which includes among others a natural lake, a 5-star hotel and luxury shops, ultra-modern accommodations etc. Investors, including Qatari and Chinese, have had no trouble finding the necessary funds and the state has granted them land in the area.
According to its promoters, Diamniadio Lake City will be composed of 4 poles: the residential pole, the commercial pole, the professional pole reserved for offices, institutions and services and the pole reserved for the entertainment industry.
In terms of employment, Dakar will offer opportunities to African and global professionals who are qualified and aware of the challenges to take up in this race for development which is making the  economic dynamism in West Africa even stronger.
With ongoing projects, thousands of direct and indirect jobs have been created. These projects, once achieved, will make Dakar a hub highly connected to professional opportunities, investment, innovation, tourism and trade. Recruitment will be at the heart of this economic uplift, with the growing need for skilled workers to make all these achievements function.