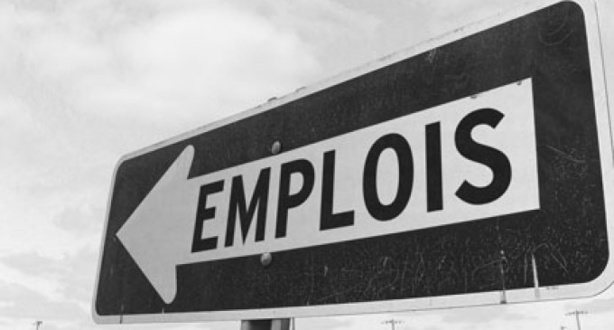 Online forums, database, recruitment firms; Traditional enterprise recruitment appears to be on the way to disappearing. Today, so many alternatives exist to what used to be one of the most tedious tasks of the HR function. The diversification of recruitment methods has expanded rapidly in recent years, and even faster in Africa in the context of globalization. Today, the company-candidate relationship has changed. There is a reciprocity in the expression of needs during recruitment. The question to ask, strong of such a finding, is whether the good old CV and cover letter are meant to stay in the drawers. With all the office and digital options that can allow us to present ourselves in a more "2.0" way, it's time to wonder what recruiting will look like for our cadets in 20 years or more.
Recruitment and digital life, the two inseparables of our generation
​Nowadays, sometimes unknowingly, individuals, just like businesses, institutions or any other form of legal person builds a second life on the Internet. This is a general phenomenon that Africans do not derogate from and which is based on an evolution of technology so that everything that every action put by an individual or a company on the web today leaves behind Traces, just like the experiences of real life. Any potential collaborator is easily followable today on social networks today. Nothing that they would want to share in their lives is secret, and companies are increasingly taking care to check the profile and background of any candidate for a job offer. Thus, an individual's "virtual behavior" determines his or her ability or inability to persuade firms to retain their profile or not in their database. With this easier and more secure recruitment, companies are saving money on traditional recruitment policies that were so expensive that they were, in some companies, punctual. Today, at any time, a recruitment can be made to the extent that the prospecting of candidates, big post of this policy, is made more easily.  
​On the other hand, companies are building an employer brand in a context of talent, where, with the reciprocity of research opportunities, the quality of employers is measured by their quality of work, the achievement of their objectives, The execution of their general strategy, but mainly to their treatment of Human Resources.
External recruitment, alternative of the future
​Their strategy involves a particular candidate approach, a kind of corroboration of a company's expectations and skills found in an organ of talents, already recorded in a database or not. The objective here, in addition to lightening the work of corporate clients, allows it to recruit, most of the time, the right profile. This technique is still weak, but is still developing in Africa. Many [ref. Skill-based interviewing technique, ie an interview focusing on examples of concrete situations that make it easier to understand how and with what result a manager has managed Or such situation. More and more, Africa is being equipped with recruitment agencies, mainly oriented towards multinationals and Pan-African companies, for the immensity of the ground to be covered and are placing themselves as a solution for the future in the great capitals of the continent.   Since the early 2000s, recruitment has adapted to new technologies all around the world. It is a trend that does not leave Africa stranded. Indeed, the African continent is becoming more and more digital. Today, some recruiting platforms are even fully digital. Thus, this new technique called E-recruitment revolutionizes classical recruitment habits, even though some of them have to learn to learn to recruit with their time.