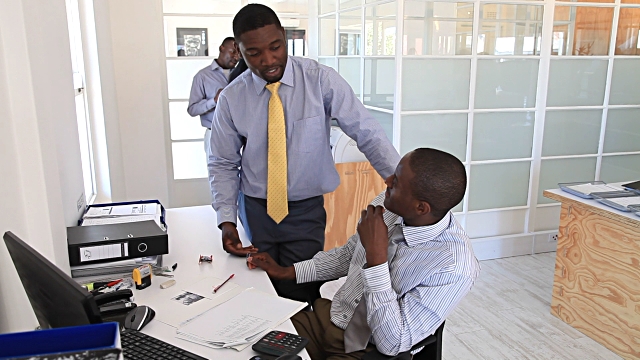 Africa Recruitment – The overriding reality is that Africa's growing economy needs two types of talents: professionals from the African Diaspora who wish a successful "homecoming" and the global professionals who want to boost their careers.
Another reality is the talent gap, with the growing demand for qualified employees and lack of skills or expertise (local) to adequately support the various sectors of activity.
The other fact is the emergence of a growing middle class thanks to new capital (Chinese, Indian, Brazilian, Arab, etc.), who want to benefit from Africa's big resources and growth prospects by investing and developing the different sectors.
Recruitment in Africa seems to be overwhelmed by this predicted development, because the sector failed to adapt by neglecting these parameters: inadequate training, more theory and less practice, local skills not always able to meet needs etc.
One of the striking current realities is that expertise is needed in all economic sectors in Africa, but above all in the middle and top management. There are many career opportunities, but also a real skills shortage.
In this context where entrepreneurship initiatives are flourishing, the digital became a boon, inspiring certain Afrophiles to propose solutions, "easier connections" for more visibility in the recruitment sector in Africa.
For example, the Talent2Africa recruitment platform (www.talent2africa.com) facilitates access to the best career opportunities for professionals in the Diaspora and international managers interested in a career in Africa.
The multinationals and other major institutions operating on the continent led to another reality: the Africanization of posts
Some studies reveal an "Africanization" of recruitments. Many African companies seek and favor nationals who combine knowledge of local markets and international experience. There are many different outlooks:  a good career with more responsibilities for applicants. With candidates having equal competencies, the position proposed in Africa will be statutorily higher than in France or in Europe.
Finally, the career opportunities are not "exclusively for Africans".  Having an African experience is currently an excellent springboard for expatriates professionally, those who are ready to accept local contracts, because companies offer less and less expatriate packages and are more favorable to local contracts. The times when the top management of the African subsidiaries of multinationals was made up of expatriates are gone. There are three main reasons why companies seem to have definitely adopted this policy: 1 / the very high cost of expat packages; 2 / an easier integration for professionals who have international skills and experience; 3 / There is a quota system in some African countries on certain sectors, to limit the number of jobs available to expatriates.